News from the World Heritage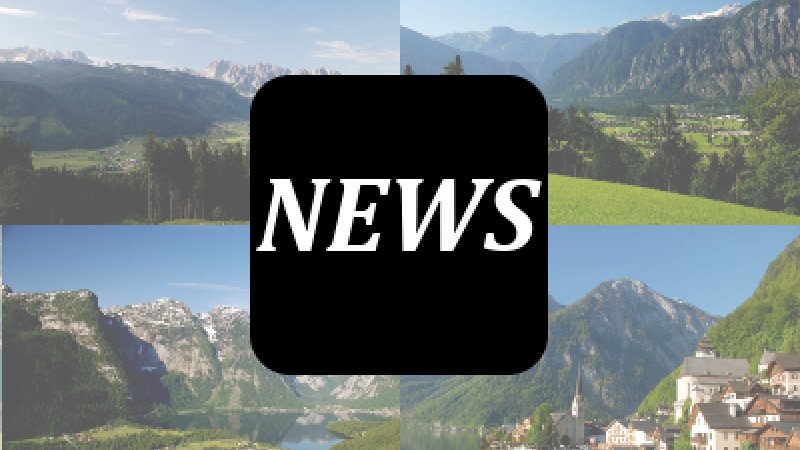 What you should know
Below you will find information for hikers, train travelers, motorists and much more. In addition to the following latest news, we will keep you up to date via our Twitter channel. At www.twitter.com/visithallstatt you will be informed daily about news, events and everything "important". Subscribe now. It pays off.
News from 16.08.2022
on the Coronavirus Situation
Up-to-date Information on the Coronavirus Situation
Arrivals to Austria currently do NOT need "3-G" proof (vaccinated/recovered or tested). During your stay, the following rules apply: FFP 2 masks are no longer mandatory in essential shops and when using public transport in all Austrian federal provinces.
Questions?
If you have any questions on these topics, please contact the staff at Tourism Information.
Please note
Due to the current situation, changes can occur at any time.
We look forward to your visit to the UNESCO World Heritage Region of Hallstatt Dachstein Salzkammergut and wish you a relaxing and restful holiday. See you in the heart of Austria.
Your editorial team.
Hiking latest
Current trail closures and more...
Dear hikers and nature lovers, below we would like to inform you about current trail closures in the UNESCO World Heritage region of Hallstatt Dachstein Salzkammergut. This way you are informed even faster about current occurrences in Hallstatt, Gosau, Bad Goisern on Lake Hallstatt and Obertraun; and you can start your hiking day in a relaxed manner.
Steeg - Bad Ischl hikeable again
Dear hiking friends, good news from the Salzkammergut Soleweg. The section between the Bad Goisern district of Steeg and Bad Ischl has been hikeable again since mid-July 2021. The rest of the trail in the direction of Ebensee will be reopened in 2022. The section from Hallstatt to Steeg (Bad Goisern) will then take place in 2024 - just in time for the Capital of Culture Year.
If you still don't want to wait that long and want to hike from Hallstatt to Bad Ischl, we can recommend the following alternative:
From Hallstatt by ferry to the station, on the "Ostuferwanderweg" (east shore hiking trail) to Steeg and then on the Salzkammergut Soleweg via Bad Goisern and Lauffen to Bad Ischl. The walking time for this alternative is about 6 hours. Refreshment stops: Weißenbachwirt, Steegwirt or Seeraunzn. We wish you a pleasant hike!
Another note for hikers in Hallstatt: The ascent via the Soleweg from Hallstatt to the Salzberg remains closed and parts of the World Heritage Hiking Trail in Hallstatt are also not accessible at the moment. Thank you for your understanding. Your editorial team.
Follow us on Twitter
You will hear it first here. Always up-to-date. Do not miss anything. Always have your finger on the pulse of time. The World Heritage region at its fastest. Become a follower now! Stay curious....