Salzwelten Salt Mines of Hallstatt
On top of Hallstatt
 The historic Rudolfsturm Tower once was a fortification to defend the mining area against invaders and served as the home of the director of the mines. The tower still offers a gorgeous view over the village of Hallstatt and its lake, while the restaurant provides a variety of delicious local dishes as well as a cup of good coffee and a piece of home-made cake.
Those looking for a bit of excitement and want to enjoy the breath-taking Alpine panorama of the UNESCO World Heritage region of Hallstatt Dachstein Salzkammergut, then the impressive viewing platform on the Salzberg is just right. The so called 'World Heritage View' hovers 350 meters above the roofs of Hallstatt and offers a unique panoramic view over Lake Hallstatt and the impressive mountain scenery. The new visitor attraction is located directly below the former defence tower on the Hallstatt Salzberg (salt mountain).
---The Bronze Age Explorer Map
Under the motto "Come with us into the world of Eri and Udlo", the Salt Worlds in Hallstatt are offering a free additional offer for all families during the Austrian summer holidays, i.e. from the beginning of July to 11th September 2022. Mum, dad and the kids can join Eri and Udlo on their way to the entrance of the oldest salt mine in the world to search for six chests. Whoever finds all six will receive a salty reward in the Salzwelten shop! You can also get more information about this family offer when you buy your ticket at the ticket office in the valley station. Just ask for it. Have fun!
Events
Tue, Aug. 9, 2022 Salt mine (Salzwelten) Hallstatt, Salzbergstraße 1 Hallstatt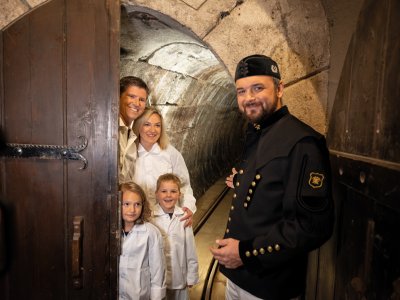 Tue, Aug. 9, 2022 13:00 — 17:00 Salzberg , Hallstatt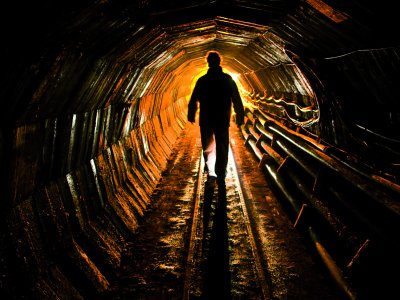 More from Mount Salzberg in Hallstatt
Bronze Age Cinema - 400 metres underground
Come and see the oldest wooden staircase in Europe at the new Bronze Age Cinema! Find out about the 7000-year old history of salt in an ancient salt mine! Working in collaboration, the Museum of Natural History (NHM), Vienna and the team at Salinen Austria AG have developed a new entertainment concept for Hallstatt: the new Bronze Age Cinema, located 400 metres underground. In 2002, the oldest wooden staircase in Europe was discovered in the prehistoric part of the Salt Mountain at Hallstatt. Following years of research, the new venue, which showcases the story of the ancient staircase, has now opened in 2015. Drawing on the latest scientific findings, a fictional story has been devised around the character of Udlo, a Bronze Age boy from Hallstatt. Now, in the new cinema, one day in the working world of the Bronze Age is brought to life. This is the first time that an animation has been projected directly onto an original archaeological object. Thousands of years of history meet hi-tech, and the latest research findings ensure this is an impressive experience for the visitor.